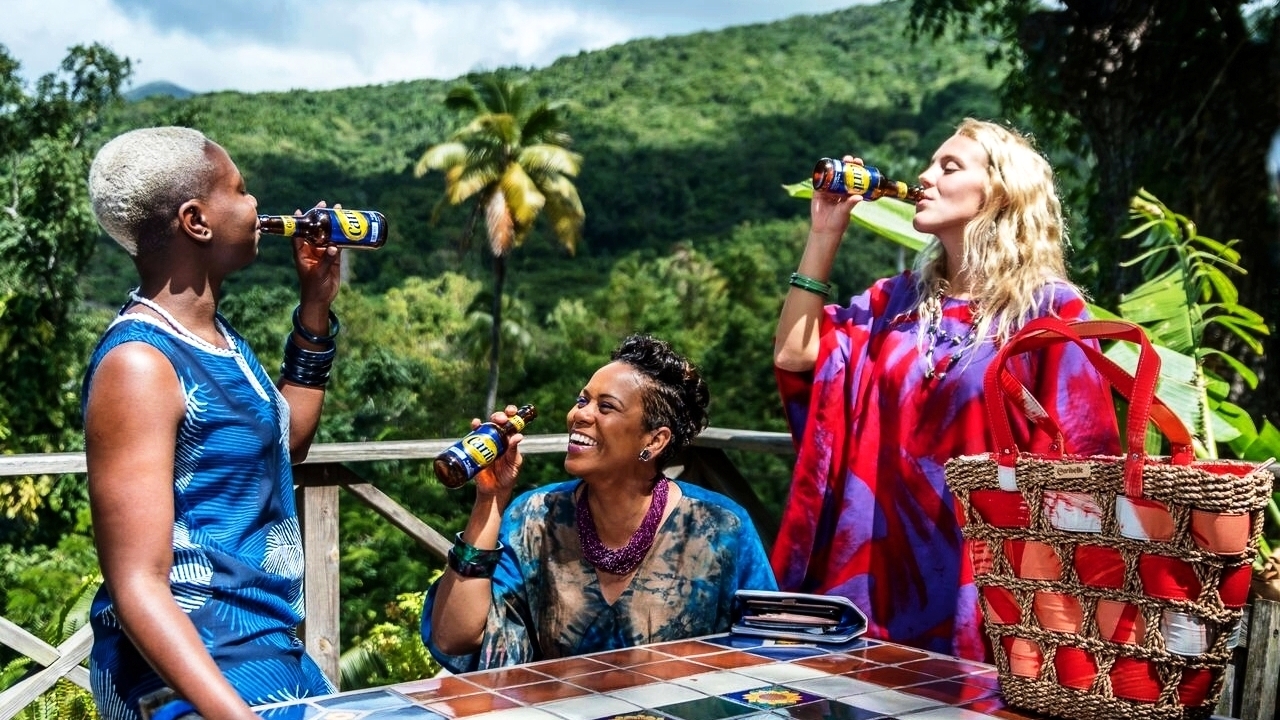 Our bar opened in January 2014. When people began requesting drinks and a bar, we knew we had to fulfill their requests. We wanted the bar to reflect the beauty that surrounded us, so decided on an area of the garden formerly used as part of the batik process and commanding an uninterrupted view of the volcano and rainforest. Our objective was to create and bring a tropical rainforest ambiance to those enjoying a cool drink, and we believe you'll agree we achieved that aspiration.
Our signature drink is a Jeffreson. It is called Jeffreson after the original owner of the property, Mr. Sam Jeffreson. It is often pointed out by our American visitors that we seem to have spelt the name of this drink incorrectly, but we are both right. Sometime between the 17th and 19th centuries, the spelling has changed from Jeffreson to Jefferson, and we have simply decided to honour the original.
Customer comments relating to our signature drink include: "This is the nicest rum punch we've ever tasted". "This one is different from all the others". We smile, unsurprised, because we know that none of the ingredients are out of a can. Our rum punch is citrus based, using fresh juices from limes, lemons, grapefruits, oranges, and sour oranges. Its alcohol content is a local amber rum. Of course, we serve other beverages to quench any thirst.
It is named the Rainforest Bar because it not only overlooks the rainforest but has become part of the rainforest. Experience the tropics as they were meant to be experienced.